Message From Medway Pride CIC
What a year 2021 has been! It has had its highs and lows, positives and negatives depending on your personal circumstances and your community attachment.
A year ago, we had entered a 2nd Covid lockdown which put a hold on events as we entered the new year. Medway Pride & Medway Gender & Sexual Diversity Centre were planning the annual LGBTQIA+ History Month Art Exhibition with Nucleus Arts. The event had to be cancelled due to the restrictions place on the gallery which prevented it from opening. This was a negative that had a very positive outcome as we looked for an alternative way to mark our history.
The positive outcome was the launch of Medway Pride Radio (MPR) a worldwide internet community radio station you can listen at www.mpradio.co.uk or on Alexa. MPR is a project that we were looking to develop after the successful virtual pride event GMVirtualpride2020.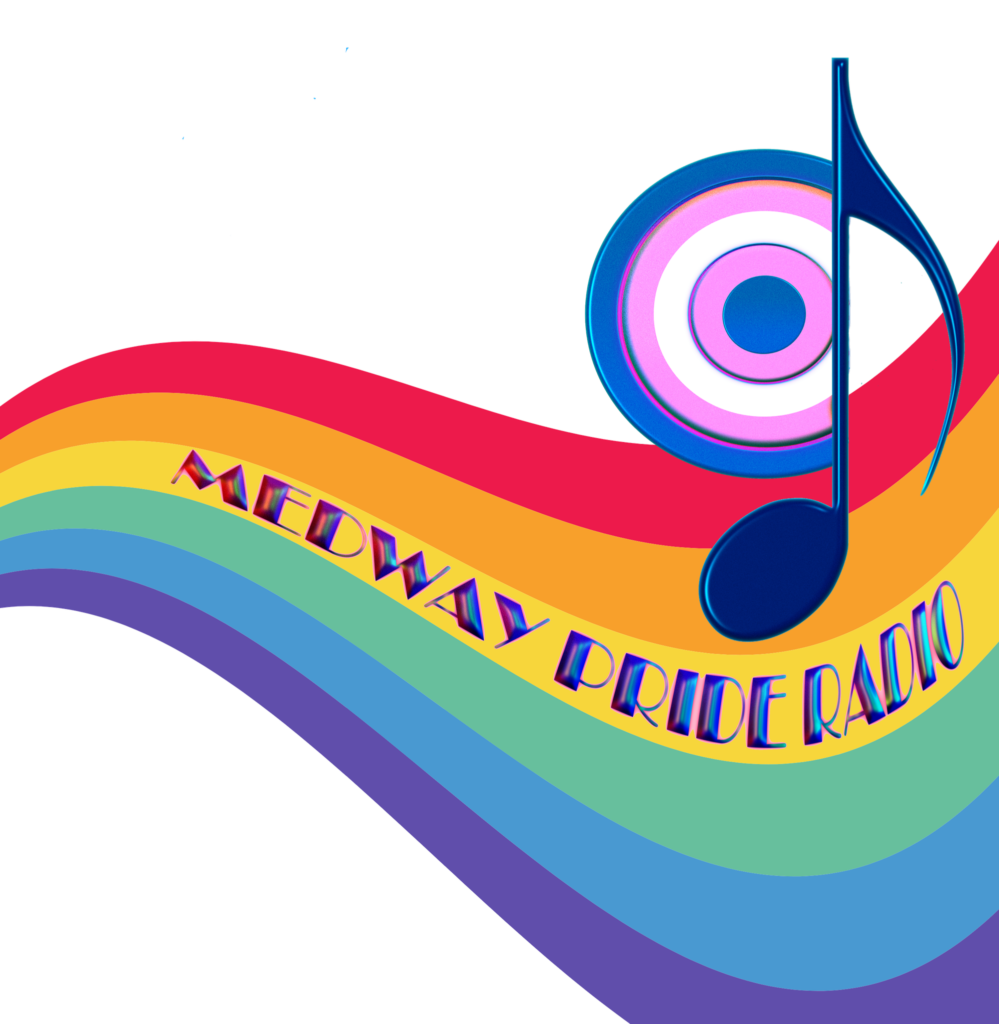 The radio station was created by Shea Coffey, Hilary Cooke & H as a way of giving the LGBTQIA+ community in Medway a voice as well as supporting local voluntary and creative organisations. Shea came from another national radio station to manage MPR and develop its output and services. We began broadcasting on 1st February with the help of volunteer DJs & Presenters from Medway and across the UK. MPR quickly grew and as we past the end of February 2020 we expanded the station output to 24hrs a day 7 days a week with the support of new volunteers producing their own shows.
Building on the success of the joint community project between Medway Pride & Gravesham Pride that was a weeklong virtual pride 2020, Medway Pride Community Organisation were busy planning Medway Pride 2021. We needed to formalise the community group as a registered body and Medway Pride CIC was formed in May 2021 by Hilary Cooke Chair or Directors and Shea Coffey and H (Chair of Gravesham Pride) as the other Directors. Together with support from Medway Council, and other sponsors, and with the support of local, national, and international artists we created and delivered Medway Pride 2021. The event was hailed as a success by those who took part and attended, with supporters and sponsors happy to see the results of what a fantastic event for the LGBTQIA+ community. Medway Pride delivered a space for people and families to celebrate together and be themselves.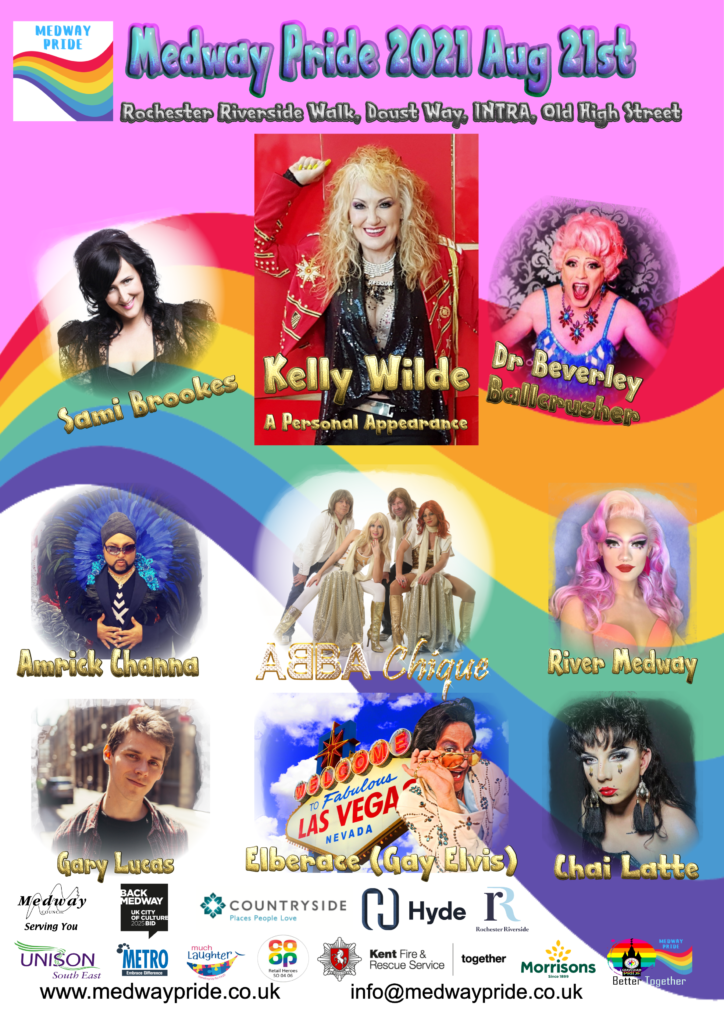 But with the highs above we also must recognise the lows affecting the community, our condolences go out to those who lost family members and friends during the last year. We are working to support organisations that support the community and local voluntary organisations in Medway.
We have been following the disappointing inaction from the UK Government on updating the Gender Recognition act and not facilitating delivery of transgender healthcare which has left people with waits of 4+ years for a first appointment.
We have been working to improve services for the LGBTQIA+ community, especially those for the Transgender community. We are working with Healthwatch NHS Trusts and others to help deliver improved access to local health services across all providers including GP services, Sexual Health Services, Clinical Services and Mental Health and Wellbeing services.
We are looking at ways to improve the lives of LGBTQIA+ people, by working to reduce Hate Crime and Cyber Hate Crime. Working with Kent Police to encourage reporting of crime with initiatives like the www.hatecrime.app
We would like to encourage community members and allies to use their social media to show support for members of the Trans & Non-binary community by sharing positive social media messages, and not amplify the negative posts.
Together the LGBTQIA+ community and our Allies will win, as we did with LGB civil rights.
We are now looking forward to 2022 with the 1st birthday for Medway Pride Radio, LGBTQIA+ History Month Arts Exhibition, and Medway Pride 2022.
You can be involved in the LGBTQIA+ History Month Exhibition by emailing info@medwaypride.co.uk with details of your exhibit.
As we develop the plan for Medway Pride 2022 we will keep you informed on progress.
Wishing you all a Happy and Prosperous 2022
Hilary Cooke – Chair Medway Pride
On behalf of Medway Pride CIC