Entertainers, Musicians & Artists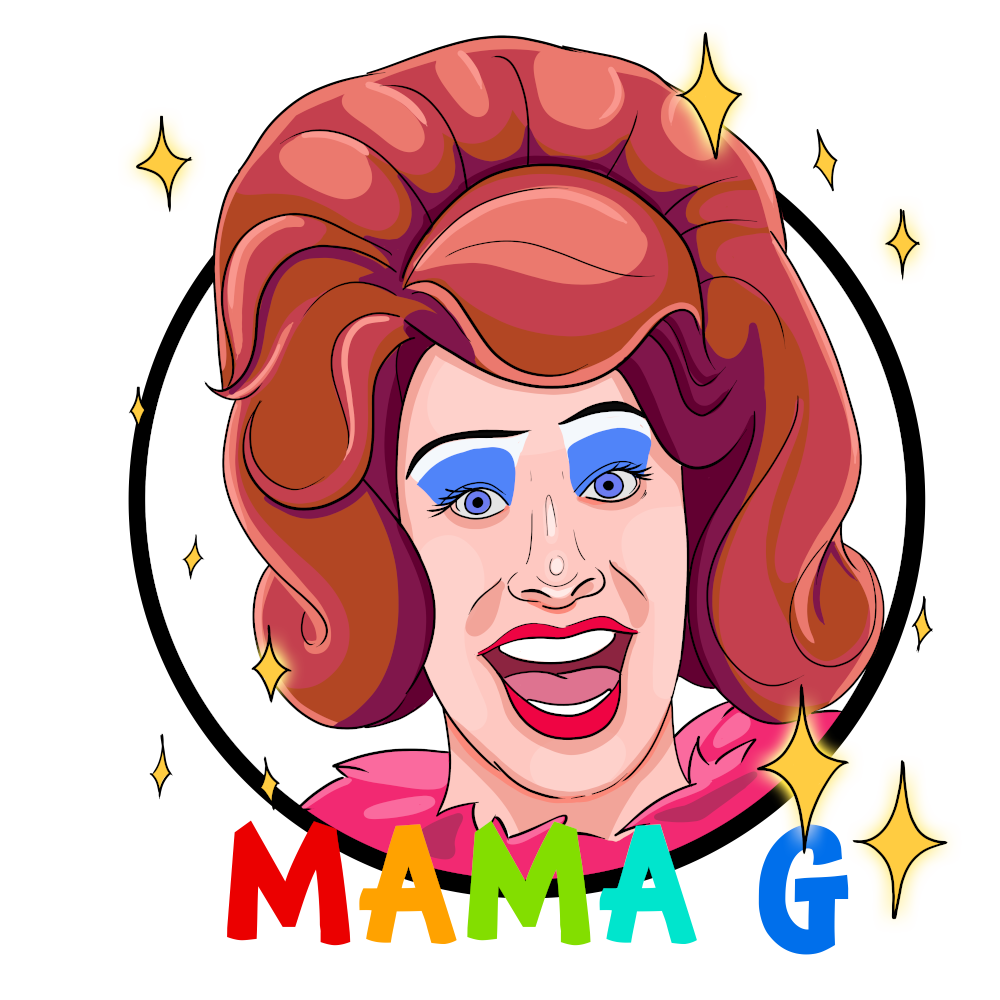 MAMA G
Personality, Performer, Storyteller
Gravesham's favourite Panto Dame and Story-Time Queen, Mama G believes in loving who you want and being who you are.  She came to life during a production of Mother Goose at the Brighton Fringe and has been making waves ever since.
Mama G Introduces Gravesham & Medway Virtual Pride Sat 15th August 2020. Mama G is the Host for this week long event which ends late on Saturday 22nd August

Mama G and her opening performance for #GMVPride2020 Sat 15th
Mama G and Lolly Talk Omnibus

Her first story telling session was at the  Cowley cafe in Brighton which was quickly followed by appearances at the South Bank Centre and the Unicorn Theatre in London.  Since then she has appeared at libraries, theatres, bookshops and cafes all over the UK; as well as in Canada and via video link to Texas. 
She's become a firm favourite here in Gravesham too, with her unique performances in panto at The Woodville and hosting Story-Time at Gravesham Library. 
Mama G Storytime and Lolly LGBT Reading list

Mama G STorytime and Lolly A Fox Called Herbert

Mama G Storytime and Lolly Fran & Vera

Mama G STorytime and Lolly Rainbow Poem and Ghost Story

Mama G Storytime two stories on the final day #GMVPride2020

[caption id="" align="alignleft" width="300"]
[/caption]
Photos SJ Knight Photography
No upcoming events found.