Entertainers, Musicians & Artists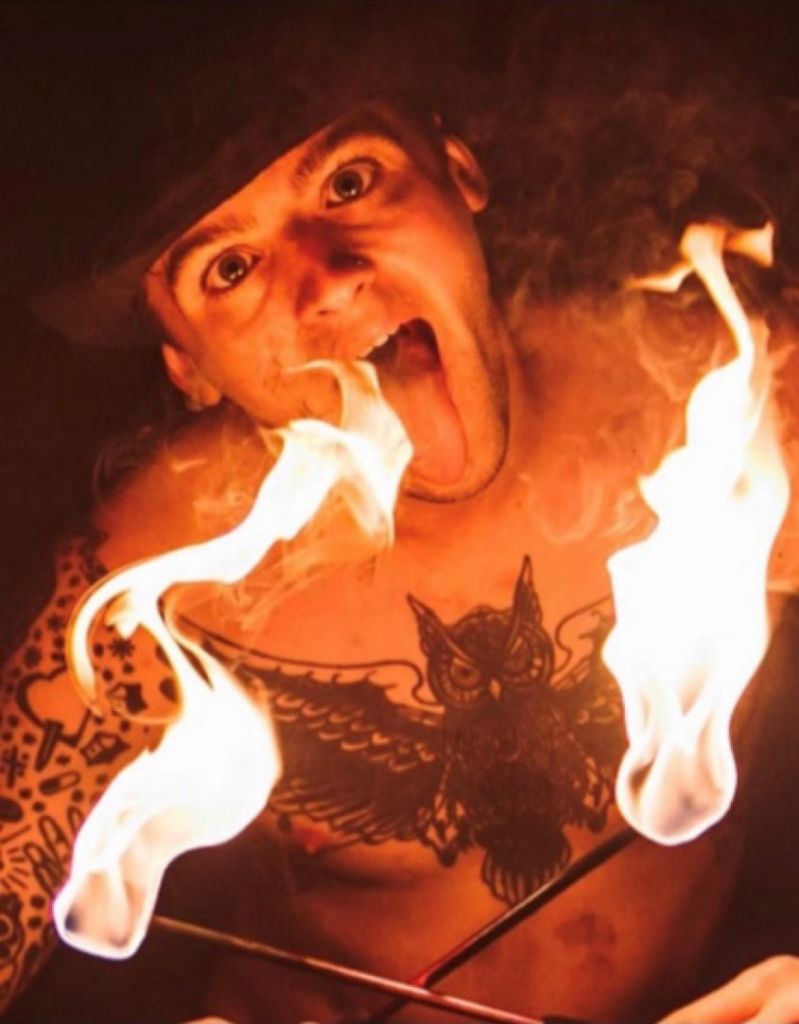 RONNIE STONE
Cabaret / Body Artist
We present to you the cabaret boy Ronnie Stone, an international Fire-Boy and circus entertainer. With a sharp tongue, and a sharper show, you'll wince and wonder and ask 'how?' as he stuns the viewing public.
Ronnie Stone on #GMVPride2020
Ronnie is an accomplished, confident and trained Performer, who specialises in BoyLesque, Fire breathing, fire eating and body burning. He is an expert at Aerial Silks as well as a SideShow Performances. He also makes balloon animals and has a comedic 'clown' acts.
Ronnie has previously worked at many private events and functions as well as in various venues such as BerlinBerlin London, CirqueLeSoir London & Manchester, Jockparty London & Manchester, Marmaris Tattoo Festival, Turkey, 'WhyNot' Nightclub in Vienna, Austria, Eagle London & Manchester and Albert Schloss Manchester.