Entertainers, Musicians & Artists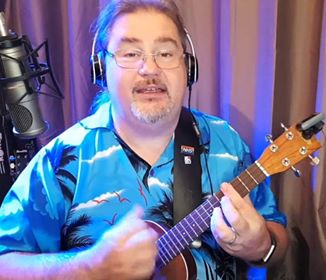 ROB Tompsett
Musician/Singer
Rob T is a Maidstone based professional entertainer who works predominately in care homes and hospitals, with the odd private function thrown in. He  ​is a solo vocal/ukulele entertainer who has been a professional performer for over 20 years. He has worked both in the UK and Europe and has worked with many acts including Joe Brown, The Wurzels, and Chaz & Dave.
Originally a lead guitarist on the country music scene for many years, Rob felt it was time for a change and so switched to Ukuleke and well loved cheesy songs over five years ago and has never looked back.
ROB T Live set for #GMVPride2020
No upcoming events found.