Entertainers, Musicians & Artists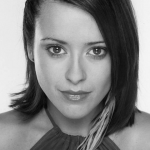 LOLLY - Anna Kumble arrived on the British pop music scene in 1999 with the release of her first single, "Viva La Radio". She released five singles and two albums over her two-year career in music.
Lolly Pride Anna Kumble Set for #GMVPride2020
"Viva La Radio"
"Mickey"
"Big Boys Don't Cry / Rockin' Robin"
"Per Sempre Amore"
"Girls Just Want to Have Fun"
"Stay Young and Beautiful"
"Paper Rain"