Pride 2021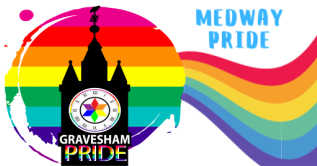 Now its here 2021, at Medway Pride we are working on Pride 2021. What is it going to look like on the glorious summer?
Well, we are working to develop on the success of Gravesham & Medway Virtual Pride 2020, which came together over 3 months after we had to cancel the parade and festival at Rochester Castle due to the COVID 19 Restrictions.
#G&MPride2020 was a successful event with everyone from both Medway & Gravesham Prides pulling together to create an 8-day virtual pride festival out of what would have been 2 separate pride events. Gravesham Pride & Medway Pride were both producing their 1st Pride events and had put a large effort into planning their separate events.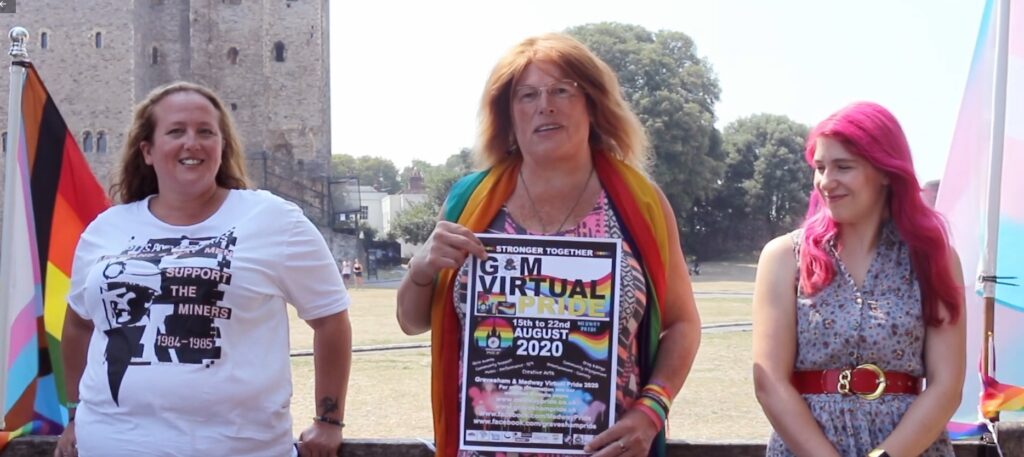 Together we were only able to deliver the virtual event due the financial support from the event sponsors and fantastic artists who gave their creative endeavours, free of charge, to deliver video content, both produced, pre-recorded, or delivered as live events. We also had a small but fantastic team of organisers who worked to bring the sponsors, artists, and volunteers together and live stream the event over 8 days. You can still watch over 95% of the video streamed during the pride festival on this web site and appreciate the work the artists and contributors gave to the event.
Gravesham and Medway Prides are now looking to produce their 1st live Pride events in 2021. Building on the legacy of #G&MVirtulPride2020 we are looking at producing both live pride events separated by a week in August where we wish to collaborate with other organisers to create an 8-day festival from 14th to 21st August 2021.
It is difficult at this time to be certain of where we will be regarding live public gatherings in August this year. We are developing contingency plans to adapt the pride festival for the conditions that may be in place in August. We are hopeful that the full real-world event can take place but Pride will happen and comply with whatever rules are in place later in the year.
We are therefor looking for help to produce Medway Pride 2021.
If you are a supporter, we would love to hear from you. We need to raise donations & sponsorship to cover the cost of producing and delivering Medway Pride Parade from Chatham High Street to Rochester Castle, and the cost of producing and delivering a Pride festival at Rochester Castle Grounds, plus the events with Gravesham Pride over the 8-day period.
If you are a sponsor, artist, event organiser, volunteer please contact us at  hello@medwaypride.co.uk or use our contact form.
You can make a donation via our PayPal account buttons on this web site.