The Ship Inn Medway Pride Fundraiser
A weekend of Fun at The Ship Inn Old Rochester High Street, INTRA Rochester.
Unfortunately this event has been canceled until 12th August, though to the 15th August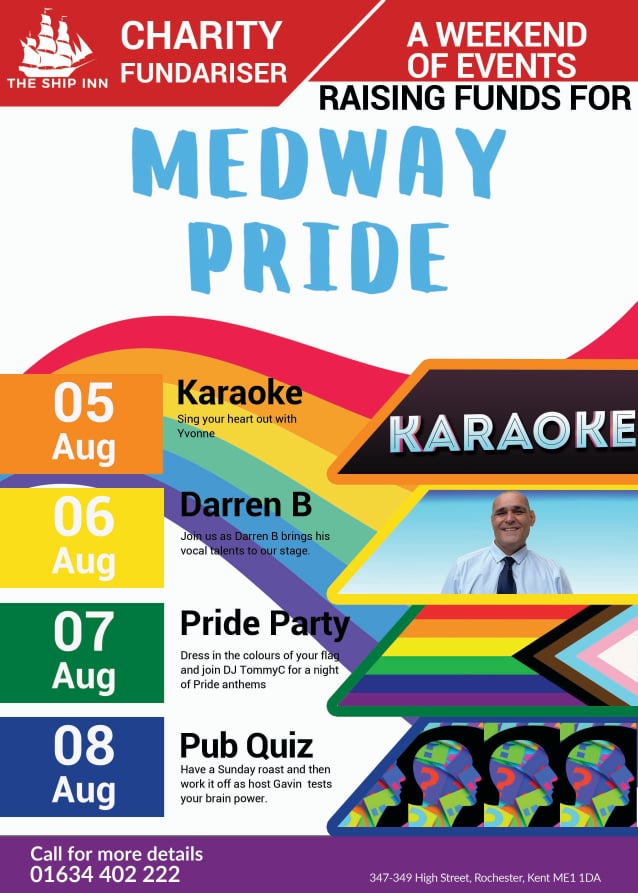 Come along to the Ship and have some fun while raising funds for Medway Pride 2021.
Medway Pride have not been able to hold any fundraiser due to COVID restrictions so the SHIP INN with support from their entertainment providers have got together to produce 4 fun nights to raise funds and support Medway Pride 2021.
Thank you Nathan, Yvonne, Darren, DJ TommyC, Gavin and all at the Ship Inn for your support and to all those who will attend to help raise funds for Medway Pride
Hilary – Medway Pride CIC